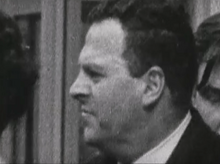 Alfred 'Alfie' Gerard was the right-hand man of Freddie Foreman and originally came from Canning Town. He settled in Green Lanes, North London sometime after with his wife, Maggie. 
He was in the van when Frank Mitchell was sent to be killed by the twins along with Freddie Foreman, Jerry Callaghan and Albert Donoghue on the 24th December 1966 in East Ham. Gerrard fired several shots into Mitchell, emptying his gun, subsequently killing him. He was also accused of the murder of Ginger Marks and was listed at living in Brooks Road, Plaistow, London.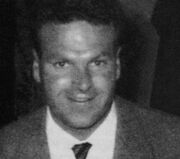 He owned The Blue Plaice, a south London fish-and-chip shop during the 1960s and run a scrapyard in railway arches in South London. Gerrard collapsed and died from a blood clot in a hotel lift in Brighton during the 1970s.