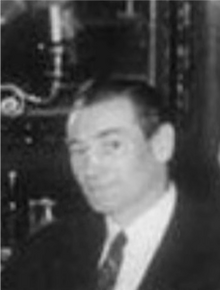 William "Billy" Exley was a member of The Firm and worked as a barman for many of the twin's clubs around London. He was involved in The Escape of Frank Mitchell, and his harbouring in Barking, East London. He was also the other man present when Jack McVitie went to kill Leslie Payne on request from Ronnie Kray.
Exley was a former boxer and lived in Woodseer Street, off Brick Lane in Spitalfields. He had no criminal record when working with the twins. He also suffered from a heart problem. His first conviction was in 1959 for illegally receiving wines and spirits.
He was also involved The Escape of Frank Mitchell in December 1966. With Albert Donoghue and Teddy Smith, the trio went to Dartmoor to pick up Frank Mitchell. After Frank Mitchell was held at 206a Barking Road, he took it in turns with Jack Dickson and Connie Whitehead to mind him. After the minding went on for several weeks, Exley voiced his anger at the length of the situation. In his book published in 1993, Ronnie Kray incorrectly claimed that some 'Greek men' and Exley had killed Frank Mitchell.
After Ronnie Kray offered Jack McVitie £500 to kill Leslie Payne, Exley drove to the property in Tulse Hill. McVitie failed in his mission and the pair escaped, with McVitie keeping the money. This later added to the reason for his murder. Exley stated that McVitie was carrying a gun "the size of a bleedin' cannon."
Arrest and conviction
Edit
Exley had a heart attack and was in the London Hospital for some time. Reggie Kray was suspicious he was pretending in order to get off from The Firm. Reggie also studied his medical charts, and Exley soon drifted away from the twins. After being discharged from hospital, Jack Dickson visited Exley in his house on Brick Lane to invite him to a pub, but he refused.
Exley then gave evidence against the Krays in their trial in 1969 and died soon after from heart problems.