Freddie Foreman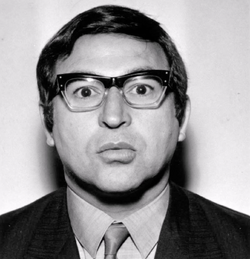 Other names
Brown Bread Fred
Born
5 March 1932
Battersea, London (aged 85)
Occupation
Publican, hitman, armed robber
Family
Jamie Foreman, Gregory Foreman, Danielle Foreman
Frederick Gerald Foreman (born 5 March 1932) is a convicted English criminal involved in the disposal of the body of Jack "the Hat" McVitie (killed by Reggie Kray) and for which he was sentenced to ten years in prison.
He was a prominent figure in 1960s London gangland activity, and was well respected throughout the capital and was nicknamed "Brown Bread Fred".
Born at 22 Sheepcote Lane, Battersea in March 1932 to Herbert Albert Foreman, an Irishman. 22 Sheepcote Lane was a terraced two-up and two-down house, sharing a bedroom with four of his brothers, situated nearby The Flag pub. Foreman was involved in violence from a young age. He was known for his involvement with audacious criminal plans, one of which was the murder of Frank 'The Mad Axeman' Mitchell – a British criminal previously befriended by Ronnie Kray when they served a sentence together at Wandsworth prison.
Foreman was involved in the Shoreditch Security Express robbery of 1983, which at the time was the largest cash robbery in the UK. For his part in it, he received nine years in prison. At the time of the Kray's arrest, he was thirty-six, and licensee of
The Prince Of Wales
, Lant Street in Southwark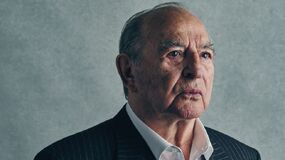 Foreman also confessed to the murders of
Frank "Mad Axeman" Mitchell
, and of
Tommy "Ginger" Marks
in the 1960s in revenge for the shooting of his brother (shot in the legs). He had been acquitted of the murders at an Old Bailey trial in the 1960s where he was listed as living at Red Post Hill, Dulwich, London. He additionally claimed to have intimidated witnesses to the killing of
George Cornell
in the Blind Beggar Pub in Whitechapel by
Ronnie Kray
and to having been a hitman for the Kray twins. Foreman moved to Spain after he left prison.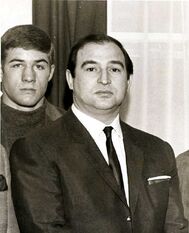 He is the father of actor Jamie Foreman, Gregory Foreman and Danielle Foreman. It was announced in 2018, that a biopic documentary will be made on Foreman, directed by his son Jamie. Salon Pictures ("Churchill") is producing the project and principal photography started this week in London, and will then move to the U.S. East Coast.
Foreman's team approached Salon after seeing its work on underworld documentary "The Guv'nor," and subsequent movie "My Name is Lenny." Rather than glamorizing Foreman's life of crime, "Fred" is billed as a somber and intimate look at the notorious villain towards the end of his life. "Fred" was written, and is directed by, Salon's Paul Van Carter.